Tuesday, January 02, 2007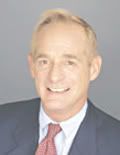 Robert Browne
The Corcoran Group
New York, NY
Introduction
Widely recognized as one of New York's most successful real estate experts, Senior Vice President, Robert M. Browne, cuts a distinctive figure in the Manhattan broker community. Whether tending his rooftop garden over Central Park, commuting to showings on his bicycle, or closing the largest residential real estate deal in New York City history, Robby approaches work and life with his own unique combination of intelligence, passion, and humor.
What is your personal background and how did you get into real estate?
"My mother started working as a residential real estate broker, while my father was in a lengthy job transition. That was in Louisville, KY where I grew up. I was 10 years old and my three older brothers were in college. My mom became a top salesperson in Louisville within a few years. I remember giving her referrals from the kids I knew at school; and, I remember
when she sold her first $100,000 house. I enjoyed doing Sunday open houses with her, but also saw how hard she worked."
What lessons did you learn from your family, friends, previous jobs, and life experiences that helped you most to succeed in your career?
"I think all of the experiences I have had, mostly following my heart, have contributed to making real estate so rewarding for me. It is surely not as easy as some may believe. I would think it is next to impossible to do part time."
What do you enjoy most about the business?
"At this point, I know so much about real estate that it is truly fun to come across inevitable new situations that require the skills and knowledge I've acquired to creatively solve problems."
Do you believe goals are important to your success?
"Absolutely! I can remember taking a goal-setting class in my salad days. I set a goal and then made it. I set another higher goal and made it again. I thought all I had to do is set the goal and I would achieve it. As I've made bigger goals, I have now realized that there is more to achieving goals than that. I can only set goals for things I have control over."
What single quality has made you more successful than others?
"We care, we have fun, but we are very competent and we wear that on our sleeves. None of our promotion is heavy self-promotion. All of our marketing is done with the purpose of connecting with the public. We do very little 'sell, sell, sell'. When we ask people why they choose us, they generally say they saw our signs and ads everywhere. We try to be different than our competitors' self-promotional approach."
What does the average real estate agent fail to do which are among the reasons why they are average?
"Realtors tend to be reactive."
Enjoy more of Robert's fun and uplifting attitude in his full interview with Steve Kantor in
"Billion Dollar Agent - Lessons Learned"
.
You will find his passion shining through as he utilizes the Internet and it's tools and yet still takes the time to send out heartwarming postcards.