Monday, January 15, 2007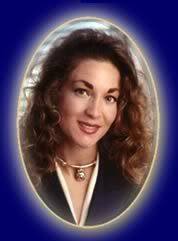 Delena Ciamacco
RE/MAX Connection
Gahanna, OH
http://www.delena.com/
DeLena began to sell Real Estate with a local conventional real estate brokerage. Quickly, she realized to grow, she would need to affiliate herself with a much larger, International Company. She chose RE/MAX and that is when her career as a Realtor began to soar. In 1993, just after her second year with RE/MAX, DeLena ranked #5 among RE/MAX Realtors in all of Ohio. In 1994 she became one of the Top 100 Re/Max Realtors in the World (and has been ranked in "The Top 100" ever since). In 1998 she took over the number #1 Re/Max Realtor position in Ohio.
What is your personal background and how did you get into real estate?
"Personally, I always thought I would be a Lawyer, or possibly join the C.I.A."
"I took a little detour from my intended path because one of my girlfriends said: "let's get our real estate license". It was a three week course. I had nothing to lose, but a few weeks, so I agreed. The first few months were challenging, but I LOVE a good challenge. My friend dropped out of Real Estate after just a few months, but I have been selling ever since! I would not trade this profession and everything I have learned for anything."
What do you enjoy most about the business?
" work 12-14 hours a day, 7 days a week and love every minute of it. It does not feel like a job to
me. I have always told myself, "If I stop liking what I do, I will get out of it!" I love that you can make as much money (or as little, for that matter) as you want and get rewarded for your actions in this business."
What lessons did you learn from your family, friends, previous jobs, and life experiences that helped you most to succeed in your career?
"My family has had a big influence on me. My parents are both Italian immigrants. They came here with nothing."
"My entire family has always been committed to working long, hard hours at anything we do, because that is how we were raised and what we saw our father do. I become bored quickly if I am not always moving at 150 miles an hour!"
Do you believe goals are important to your success?

"Absolutely! I set goals every year. At the start of the year I write down what I want to accomplish for the upcoming year and attach it above my computer so that I see it every day."
What single quality has made you more successful than others?

"I think my drive, self-motivation, and positive attitude towards everything, has made me successful."
How did you first start to delegate and outsource and build a team?

"Delegating is extremely hard for most people. We always think we can do it better or faster than anyone else. You must remember, however, there is only one of you and your time is not best spent doing tasks an hourly employee can do for you. I hired my first assistant when assistants were not even being used in our local industry."
"She freed up my time by handling all the day to day activity so I could get out there to do what I knew I did best, SELL!"
"For each assistant I hired after her, my business grew and grew and grew."
How do the customers find DeLana and her team? DeLana shares with Steve Kantor, her top methods for new client generation. Learn how she reaches the masses while holding down the costs.
You can read her full interview with Steve Kantor, in
"Billion Dollar Agent - Lessons Learned"

,
now out in paperback.