Friday, December 08, 2006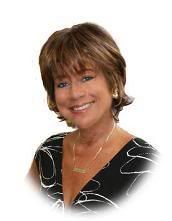 Sherry Wilson
Sherry Wilson & Co.RE/MAX Leaders
www.sherrywilson.com
Sherry Wilson has been ranked Loudoun County's top real estate agent virtually every year since 1984, which marked the beginning of her real estate career. What's more, during her first two years, she was still teaching middle school full time! Her secret to success has been staying in close contact with her clients throughout their transaction and paying attention to detail every step of the way.
What is your personal background and how did you get into real estate?
"When I started selling real estate in 1984, I was a full time middle school teacher. "
What lessons did you learn from your family, friends, previous jobs, and life experiences that helped you most to succeed in your career?

"One of the biggest lessons I've learned is to stay consistent through my career. I've learned that in order to be successful, you must surround yourself by people who are successful themselves. Always look ahead and never look back. You've got to constantly focus on the positive in order to succeed."
What do you enjoy most about the business?
"I enjoy the art of the deal. I enjoy putting it all together and then seeing the outcome – making someone happy. It makes me feel good to be able to do something that not all other's can. I make the American dream happen, and through that I make relationships with people that last a lifetime."
Do you believe goals are important to your success?
"I have always had goals, but in the past, In order to achieve your goals, you must write them down and review them every day. You can't go anywhere unless you know where you are going and how to get there. If you write down your goals and affirmations, and review them each day, you would be amazed at what you can accomplish in just one year."
What single quality has made you more successful than others?

"The key to my success has been persistence. I do not accept the word "no." It doesn't exist in my vocabulary. "
Did you make any big mistakes that you want to warn others about?
"In the beginning the biggest challenge for me was delegating tasks. I did not want to do this in fear of losing control and I was worried things wouldn't get completed the right way. Then I realized that delegating to others would give me more leverage and more time to focus on the income producing activities."
Are you A Billion-Dollar Agent?
"I estimate at least $1,200,000,000 (one billion two hundred million) in sales so far in my career."
From teacher to Billion Dollar Agent in just over 20 years! Sherry opens up in an interview with Steve Kantor in
"Billion Dollar Agent – Lessons Learned"
due out soon in paperback. Read as she shares her best ideas that have impacted her business and shot her sales to the top.