Saturday, December 09, 2006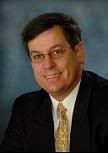 Richard and Kimberlee Machado
Fidelis, The Buyer's Agent
The Smart Home Buying Team
New Bedford, MA
http://www.mybuyeragent.com/
Rich and Kim began their real estate careers as investors. Rich originally started out as a commercial investment specialist, and Kimberlee first built her career in marketing and sales in the semiconductor industry before they became business partners, and later married in 2001. Initially specializing in 1031 tax-free exchanges and large commercial/investment properties, they now own Fidelis, The Buyer's Agent, a residential single agency real estate practice that represents buyers only. Rich helped pioneer the practice of Exclusive Buyer Agency, and throughout his career has received numerous awards and has held several leadership positions on the local, state and national levels, including president of the National Association of Exclusive Buyer Agents and Realtor® of the year. He was appointed by Governor William Weld to the Massachusetts Real Estate Review Board in 1991, the youngest person ever to hold that position. The RERB is an independent civilian oversight committee supervising eminent domain takings for Boston's Big Dig project the largest construction project in history.
How many years have you been in the real estate business?
"I have been the real estate business for nineteen years and Kimberlee received her Broker's license in 1988. While I originally started out as a commercial/investment specialist, Kimberlee first built a career in marketing and sales in the semiconductor industry before becoming my business partner and wife in 2001 ."
What are your personal backgrounds and how did you get into real estate?

"I became involved in the investment end of the business initially by doing a few foreclosure purchases, and some subdivision developments. Kimberlee also started out as real estate investor, while building her career in high tech before switching over to real estate full time."
What lessons did you learn from your family and friends, previous jobs and life experiences that helped you most to succeed in your careers?
"When I was growing up, one of my best friends' Father was a very successful real estate investor. I guess you could call him my "Rich Dad" as Robert Kiosk describes in his book "Rich Dad/Poor Dad". He was a creative, entrepreneurial deal maker and what I learned from him had a big influence on my decision to go into real estate."
"Kimberlee's corporate background is a perfect complement to my entrepreneurial skills, and her marketing strategies have been the key to dominating our market niche. In this way, we're able to focus on our strengths in our respective areas of expertise."
What do you enjoy most about the business?
"We really like helping people to reach their goals, and we focus on training our agents to succeed. We like setting challenging goals and motivating our team to achieve them."
Do you believe goals are important to your success?
"We know that success can be reduced to a formula and goal setting is the most important part of it. Our system for goal setting is pretty basic, but very effective: Goals are written, deadlines are set for reaching them, we set high goals, and we review them regularly. It's all about setting targets and to keeping on trying until you hit them."
Richard and Kimberlee are doing a lot of innovative things on the web including video and audio. Learn more about it by reading their entire interview with Steve Kantor. Do you know how they are able to consistantly attract between 35-65 prospects, all pre-disposed to doing business with them? This any many more of their secrets are revealed in the upcoming book
"Billion Dollar Agent – Lessons Learned".